Co-located AR Experiences
HCI Research Intern @ Snap Inc.
Summer 2020
Skills
HCI Research
Augmented Reality
Lens Studio
JavaScript
User Studies
Rapid Prototyping
Adobe XD
My team recognized that tech is often isolating or disrupting to our in-person experiences. To explore this further my team and I designed and built 5 Augmented Reality (AR) Snapchat Lenses using Lens Studio to encourage and support playful in-person interactions.
Over my three-month internship, I brainstormed, designed, prototyped, studied, and analyzed the lens experiences. I also filed a patent that allows users to synchronize the start of a game without being digitally connected. Our findings are described in a paper that is in progress.
Working collaboratively with my team, I focused on the two Snap Lenses seen below.
Feeture Films

Milky Way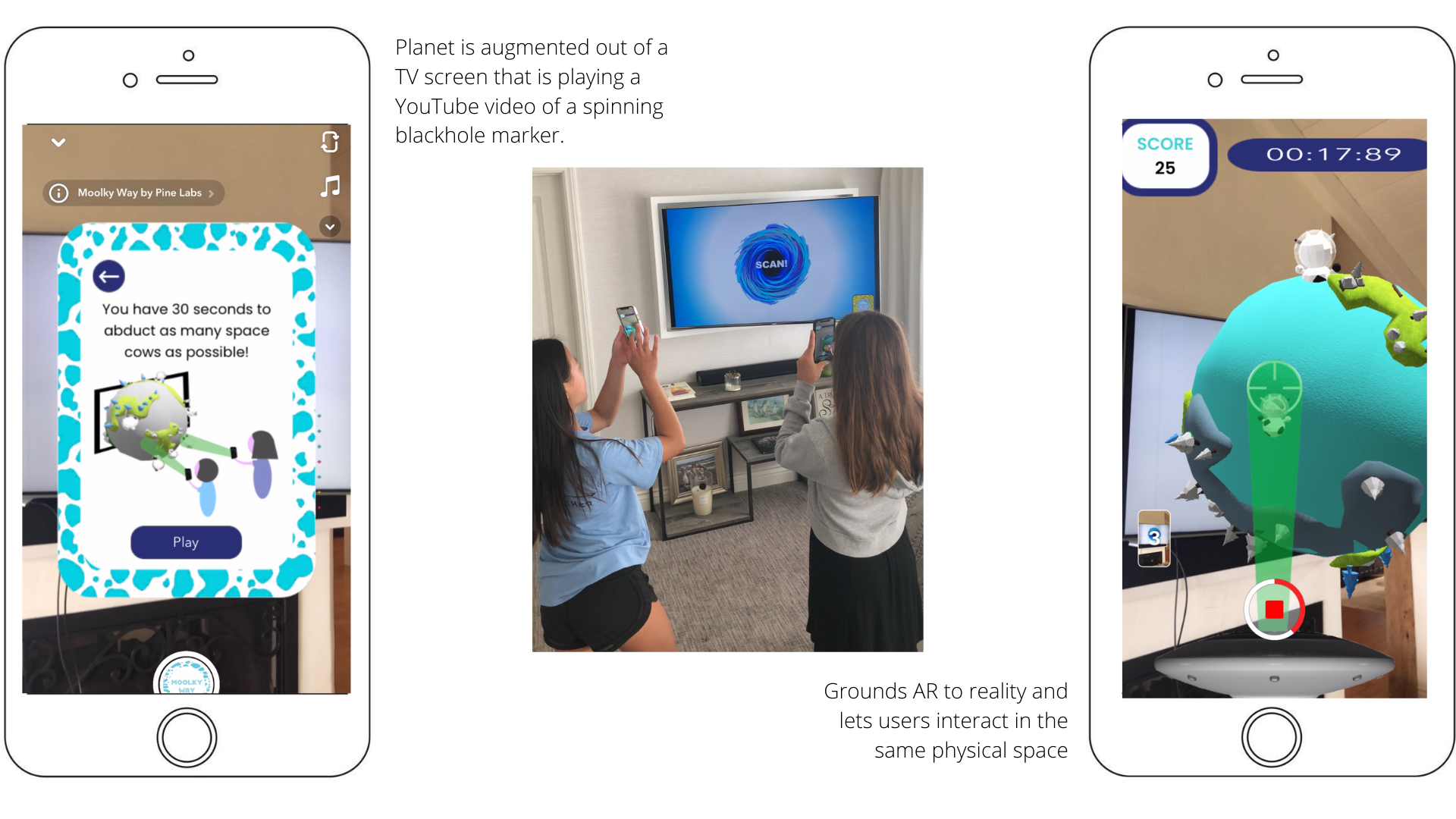 Mentored by Andrés Monroy-Hernández, Yu Jiang Tham, Rajan Vaish, and interned with Ella Dagan Peled and Ana Cardenas Gasca.